MikesMotorToys
Rockwall, Texas 75087
972.772.8697 (shop)
972.722.0792 (fax)
214.732.3008 (cell)
Hours of Operation (CST):
MONDAY – Closed
TUESDAY thru FRIDAY 9:00am – 5:30pm
SATURDAY 9:00am – 4:00pm
AMX, DISCOVER, MASTERCARD & VISA ACCEPTED
Mike Shanks

Owner / Fabricator / Painter

Mike Shanks – Owner

Mike started in the golf business in 1978, working on the grounds crew at the local country club. In 1985 he graduated from Oklahoma State University with a degree in Turfgrass Science. For the next 20 years, he specialized in construction and maintenance of golf courses, learning many "tricks of the trade" from day to day experience. During construction projects, he found out that an ATV would just not fit his needs, so in 1988 built his first lifted golf cart. From there, his hobby turned into a full time job and in 2004 oficially opened MikesMotorToys as a Factory EZGO dealership

Jerry Causey

Head Mechanic / Shop Foreman 

Jerry Causey – Head Mechanic

Jerry is our head mechanic.  He started in the golf cart repair industry in 1994.  Factory trained in Club Car and EZGO vehicles.  Jerry's expert knowledge is an asset to our company and supervises all service and maintenance.  His 15 years of golf cart repairs and troubleshooting experience can offer 1 day turn around on nearly all service repair tickets.  Time is money – Jerry can get the job done quickly.  Let us earn your trust and your business!
MikesMotorToys Media: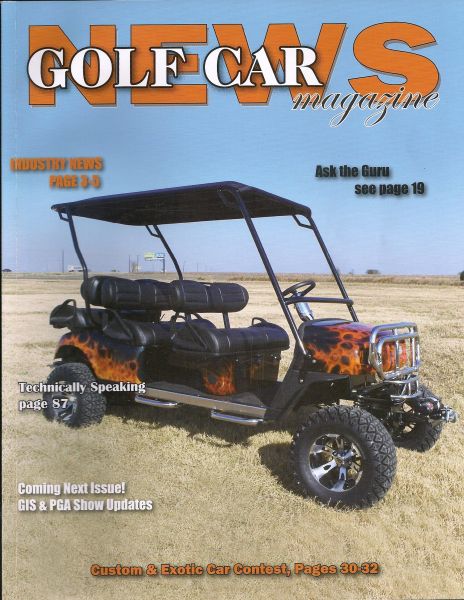 This is a custom cart we built in 2008.
It won Best of Show in the Golf Car News Magazine 2009 Custom and Exotic golf car issue.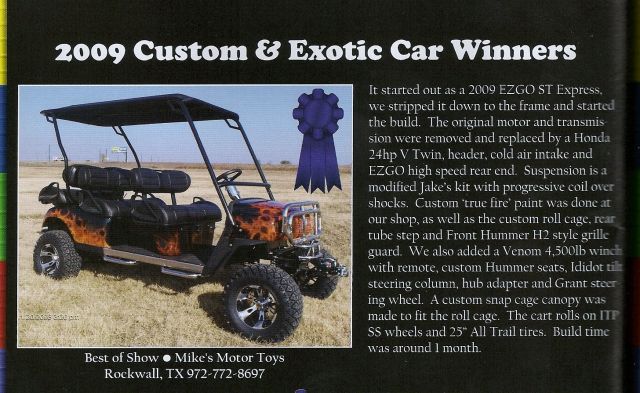 Speed Channel contacts MikesMotorToys!
In 2005, Speed asks us to build them a custom cart for the NASCAR / BUSH cup series.
Below is the article written up about us in the May / June 2006 issue.